April 9th, 2009 at 6:07 am
Posted by admin in
Alphabet Killer, The
Links for The Alphabet Killer: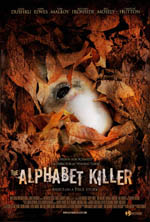 2 Responses to "The Alphabet Killer"
Natesa Said: @2:22 pm


Good for people to know.

William Garvey Said: @7:35 pm


Mr. Donovan, my name is Bill Garvey and I am a recently retired Nassau County Police Department Missing Person Detective (30 Years). I do not reach out to actors but I must say that having dealt with parents of Missing Children, your portrayal in "The Alphabet Killer" was remarkable. The anguish and distraction, absolutely spot on.
RSS feed for comments on this post. TrackBack URI
Leave a comment