March 1st, 2013 at 7:25 am
Posted by admin in
Collaborator
Links for Collaborator: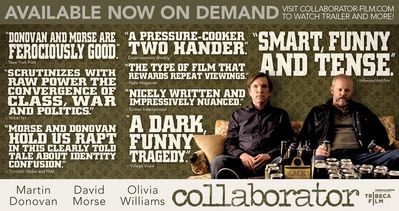 One Response to "Collaborator"
arunee Said: @12:38 am


I like your performance in weeds very much. That is the first time I know you. In rencent days I searched nearly all of the films which you have charactor in it, then found I missed a so charismatic man for so many years.
RSS feed for comments on this post. TrackBack URI
Leave a comment